Contact Us
Tel : 0086-020-34704480
Fax : 0086-020-34704479
E-Mail : asia-inflatables@vip.163.com
Contact person : Grace
Address : Room 55-57, 3F,1 St,Lingnan E-Commerce Industrial Park, Luopu Street, Panyu District, Guangzhou, China

How to Make Custom Order?
HOW TO MAKE CUSTOM ORDER
How to make customized order from our website ?
First Step:
Material:
1.0.45mm PVC Tarpaulin
2. 0.55mm PVC Tarpaulin
3. 0.65mm PVC Tarpaulin
4. 0.90mm PVC Tarpaulin

5. 0.8mm or 1.0mm PVC/TPU
Second Step:
Colour: 26 colors for your design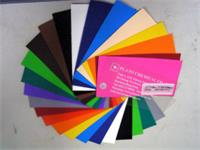 Third Step:
Size: Custom
OEM/ODM : Logo Printing or Customized Design is Acceptable
QUALITY TEST and After-Sales Service
We test each product for 3 days to ensure the toys seamed exactly well.
We provide repair kit for free,which including material and for repairing in case.
We will guide you to repair and make compensation for them accordingly
Workflow For Processing Custom Order
EMAIL/SKYPE/MSN: asia-inflatables@vip.163.com